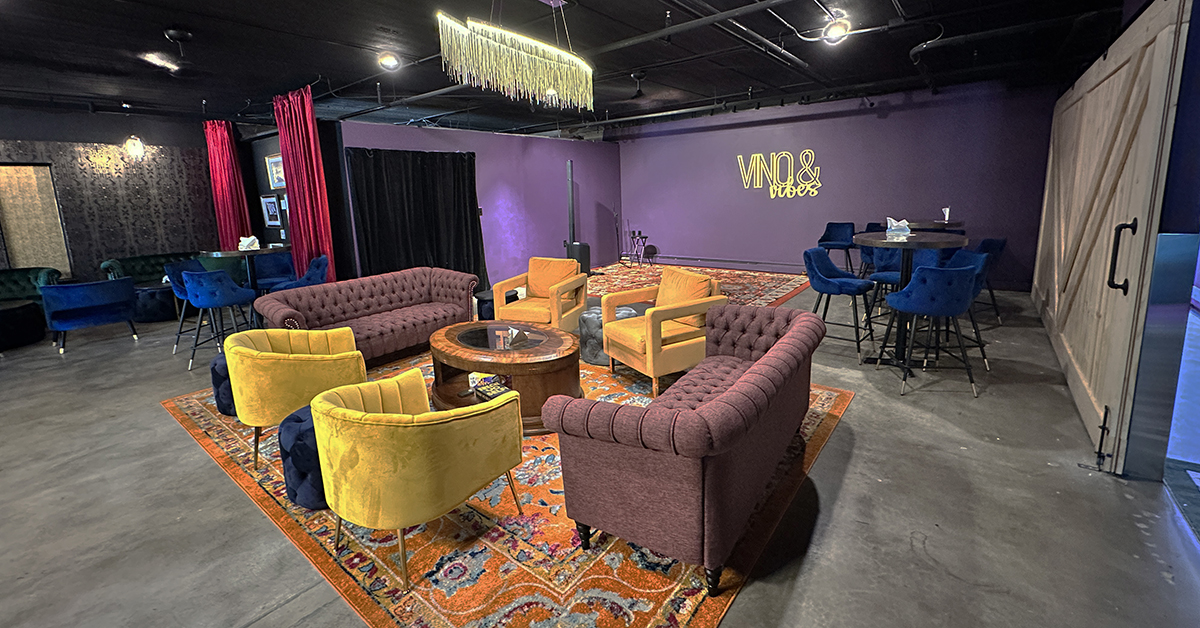 Sometimes the best part of design is the people that you meet and the relationships you build. We, designers, tend to wrap ourselves in the details of getting a project developed. Meaning, the specific details that will enhance the design, improve the flow of services, and hopefully come in on budget. When you come across a client that just needs your help to move their project to a point where they can take it from there, you are allowed to just enjoy the opportunity to be there for them while including our professional experience. Farzana and Cory of "In Vino Veritas" are such clients, and we are thrilled to have an opportunity for such a partnership.
Farzana and Cory of In Vino Veritas
When first encountering the existing retail space with Kevin Peck of Suntide Commercial Realty, it was shocking. The store was packed to the ceiling with winding rows of odds and ends. Field verification and as-built documentation and exiting requirements was a bit challenging.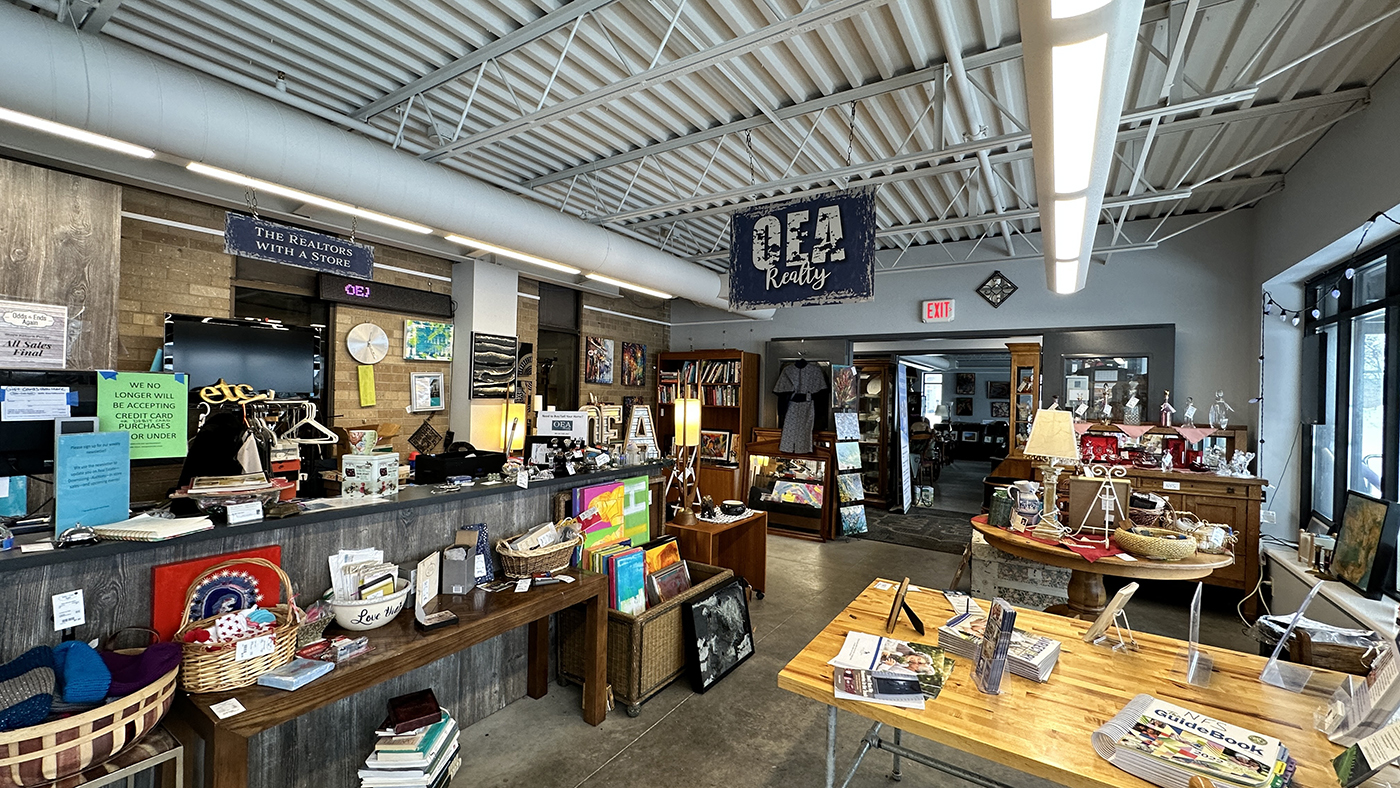 The original retail space before the remodel was cluttered and cramped.
The effect was compounded by bulky shelves, low ceilings, and outdated lighting. 
Farzana had a vision though, she just needed help conveying that vision to the City of Shoreview and that is where Archimea was able to help. We interpreted her goals into a visual plan, discussed cost implications as it pertained to location of plumbing and finishes, and explained the basic code restrictions based on her planning decisions including the furniture layout. We were also able to walk her and Cory through the review requirements from the City of Shoreview and the Health Department, as they did all of the construction themselves.
Farzana's vision included the following areas:
Double bar with assorted types of seating serving specialty wines that are not easily obtained.
Prep kitchen for upscale and unique charcuterie boards
Karaoke and live performance area
Dramatic lighting and fabrics
Expansion area for private parties
The outcome of our partnership is "In Vino Veritas", a comfortable, yet beautiful wine bar. The space is full of passion and life with a bit of culture and sass.
The newly remodeled space features a double bar, prep kitchen, and an expansion area for private parties.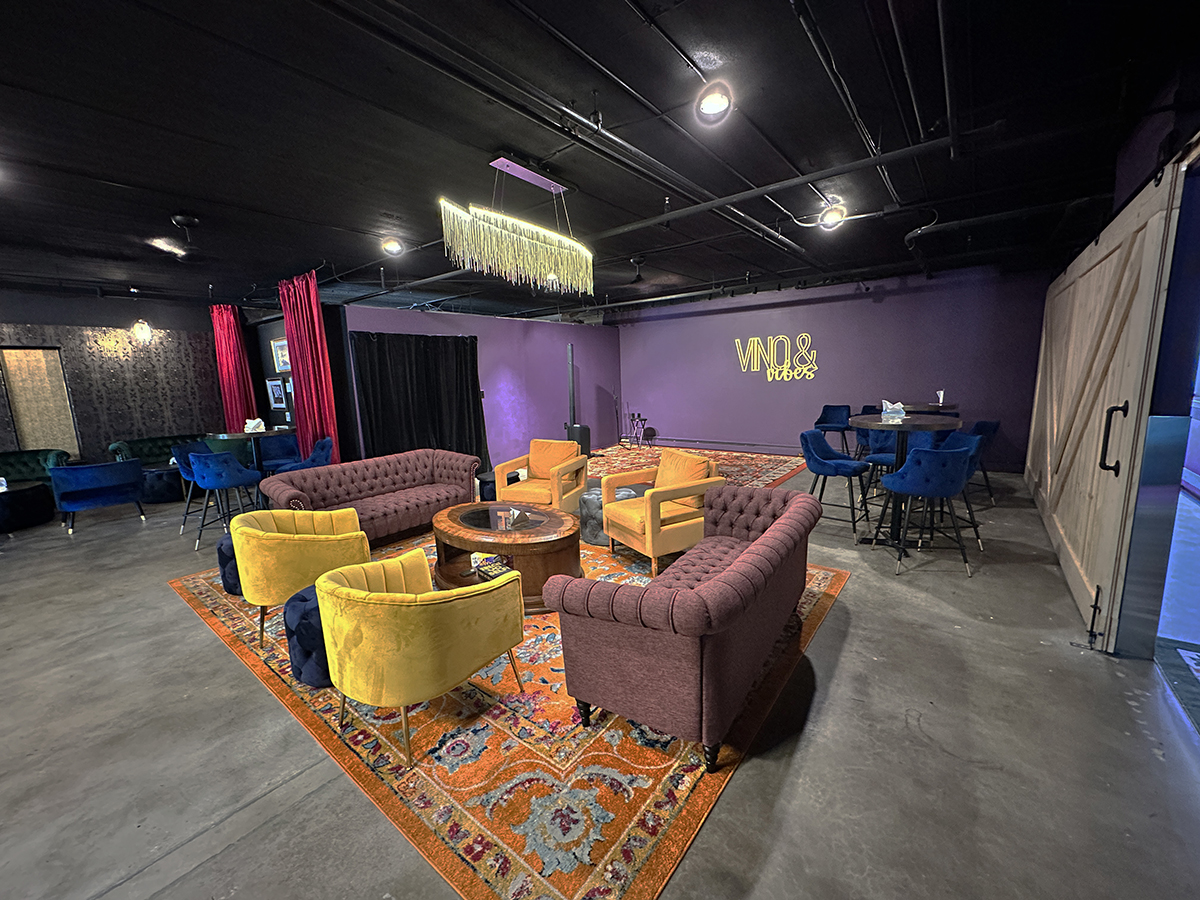 In Vino Veritas selected the furniture themselves to create a funky, intimate space complemented by dramatic lighting and fabrics.