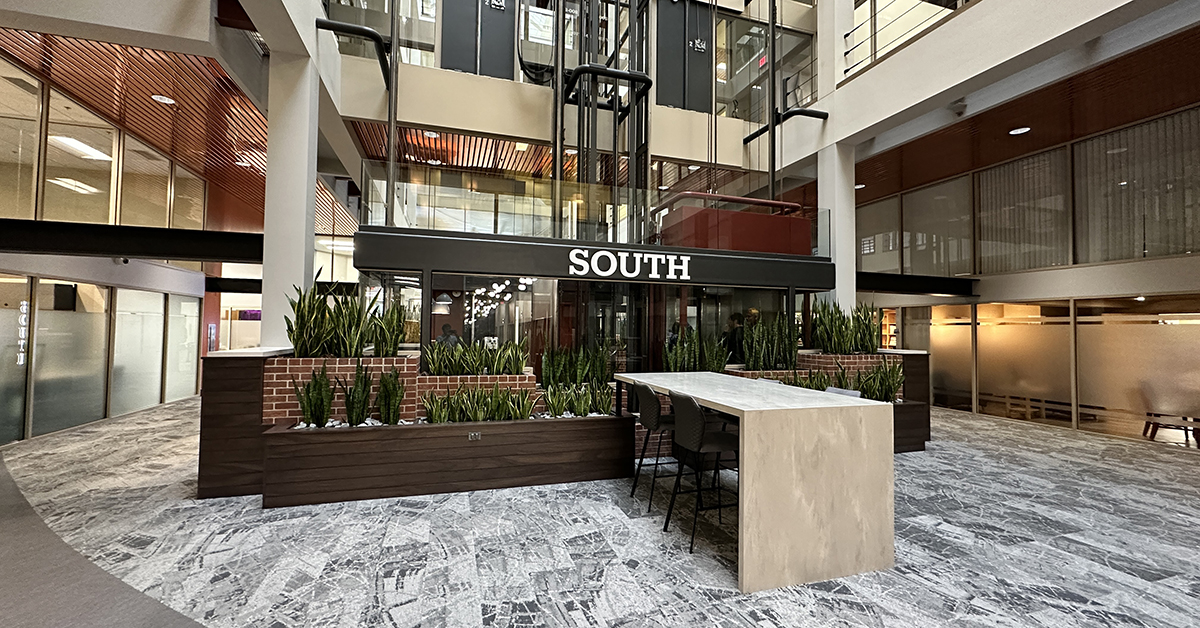 The Court International building public space remodeling was a true test of our successful company merger. In spring of 2022, the integrated Real Estate, Interior Design and Construction Team was challenged to remodel the Court International Building's Interior Atrium and to discover and celebrate the storied history of the building in St. Paul, MN. The public Atrium had not been updated since the building was converted from an industrial property in the 1990's.
The Challenge:
Update of a 4-story building with a full atrium which had not been remodeled since the 1990s when the building was first redeveloped.
Integrate ideas from all participants (building ownership, real estate, property management, construction and design)
Find a way to overcome the many obstacles including inefficient wayfinding, an inner corridor with a low ceiling and poor lighting, outdated flooring, and minimal seating options.
The new design achieved 3 main goals:
Special care was taken to recognize and celebrate the building's 100-year history within the community.
The design improved the Public Spaces to create two shared hubs for informal collaboration with inviting new seating options for tenants and guests.
The details featured the installation of new energy-efficient lighting throughout to supplement the abundant natural daylight, decrease energy costs, and increase safety and environmental sustainability.
Court International's north tower before
Court International's south tower before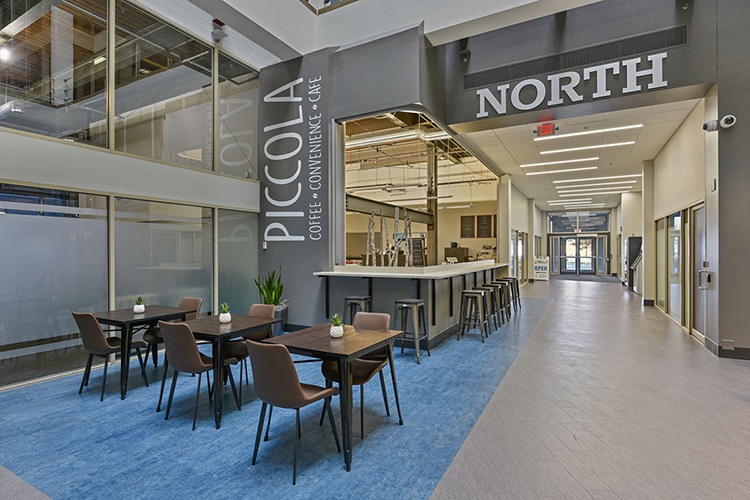 Court International's north tower after
Court International's south tower after
Resulting Outcome:
With the Design Team's creative solutions, Court International continues to be an iconic landmark in the walkable Midway neighborhood. It currently offers creative mixed-use and functional public spaces, flexible conferencing space, and a popular restaurant to the public. While tenants benefit from Class A office space, a fitness center, bike storage, abundant underground parking, and access to the light rail system, they truly enjoy the newly created open casual seating areas in the atrium.
Forging an outline for our new partnership was definitely an added benefit of this project. It was a wonderful experiment in how all parties can contribute greatly to a dynamic design outcome. Each member brought their expertise to the discussion and the result was very successful on many levels. Our team's relationship continues to grow as we better understand each other's strength and expand our trust and communication.
The newly remodeled atrium features new seating options as well as a historical wall showing Court's 100-year history.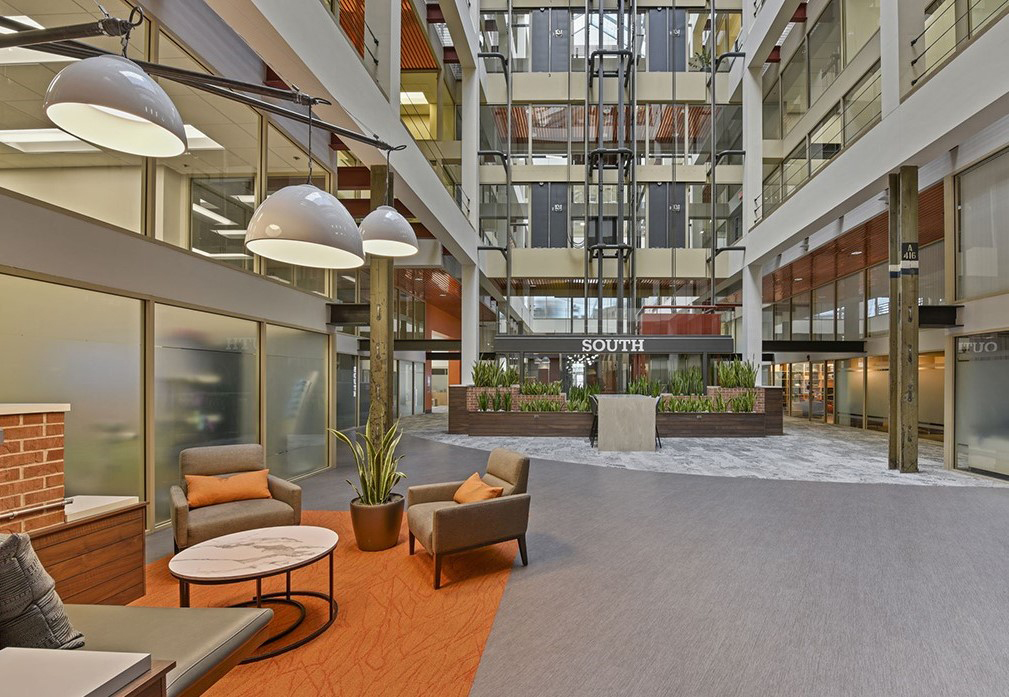 The atrium also features energy efficient lights and improved signage.
The Court International integrated team.
Top row: Mitch Robertson, Barb Schuba, Jason Nagel. Bottom row: Kristyn Secaur, Vicki Kotsonas, Kevin Peck.